State of the Union debate at the European Parliament Plenary session
The President of the European Commission Jean-Claude Junker gave his last State of the Union speech during the European Parliament September plenary session. Eight months before the next European elections that will take place in May 2019, Members of the European Parliament took stock of the Juncker Commission's work and discussed how the EU should tackle future challenges.
Bono, the singer of music group U2, wrote some days ago: "Europe is a hard sell in Europe these days. This is true even though there has never been a better place to be born than in Europe during the last 50 years". Even if we there are still many things we must improve, we must defend and protect the EU project. We must be firm against nationalists, authoritarian, far right movements. They are undermining democracy and diversity and putting at risk what we have achieved, achievements like Schengen for example!
Nationalists are spreading the illusionary message that it is better to go back to national solutions. This will never work. We cannot face global problems with national solutions. If we can European voice to be heard, we must assert ourselves not only a market but also as a political entity.
But why are anti-European forces gaining ground in several countries? Because of years of austerity and years of blockage by those defending the status quo, those who thought that it was going to be OK by just moving through a small steps.
Status quo is neither an option. The alternative to the far right is not to keep things as they are. We must understand that many citizens do not engage any more with the EU project as it is. We need to offer a real alternative to the far right but also to the status quo.
I said it last year and I repeat it again: there is no more time for small steps. This is the last shot. We need to be brave and implement once and for all the reforms which have been laying on the table for years. We don't need to invent the wheel, solutions are already there. We just need the political will to implement them.
Conservatives blocked the reform of the Eurozone for years and now we are paying the prize. We cannot longer delay it. We need a Eurozone where we can invest in the future! We cannot longer be the only Monetary Union in the world without fiscal capacity.
The European Pillar of Social Rights commitments must be respected. For that, the Social Pillar must be translated in the community budget.
We need to make sure that digital revolution respects our European way of live in terms of labour rights, democracy…A small number of big companies are shaping it, Europe must take the lead of the digital revolution.
Therefore, we need to offer a real alternative to the far right but also to the status quo. There is no more time for small steps. We need brave and courageous reforms.
These were my main key messages: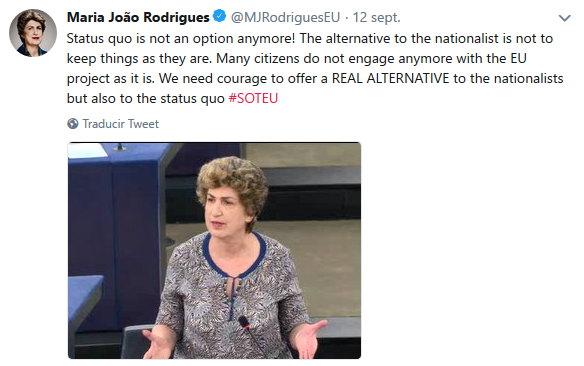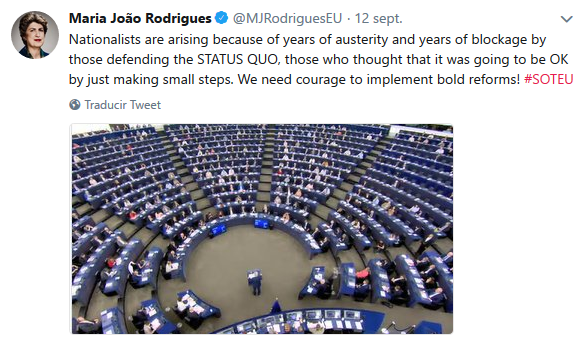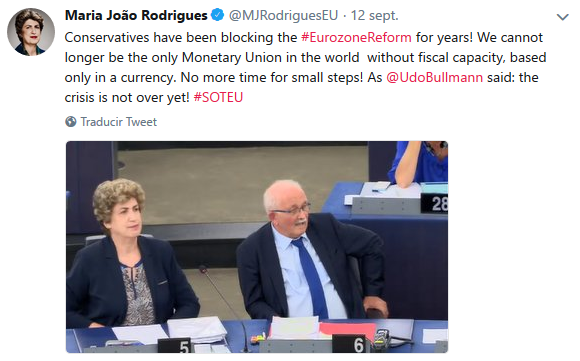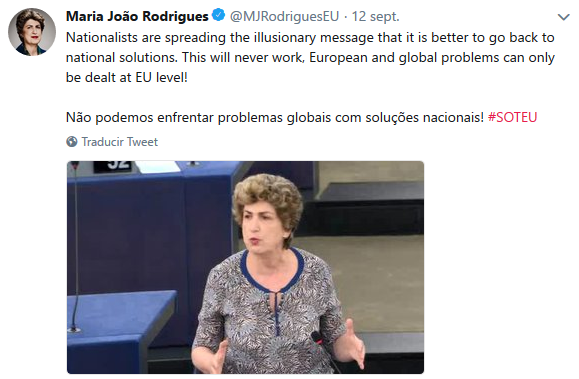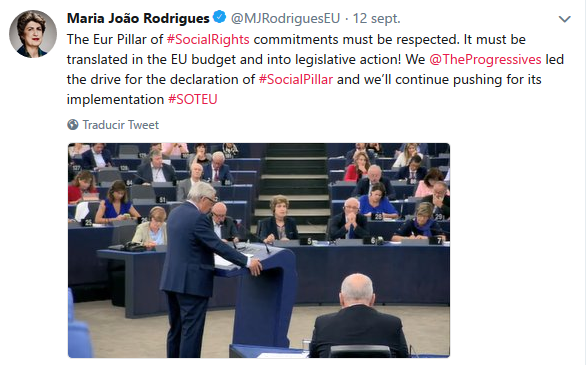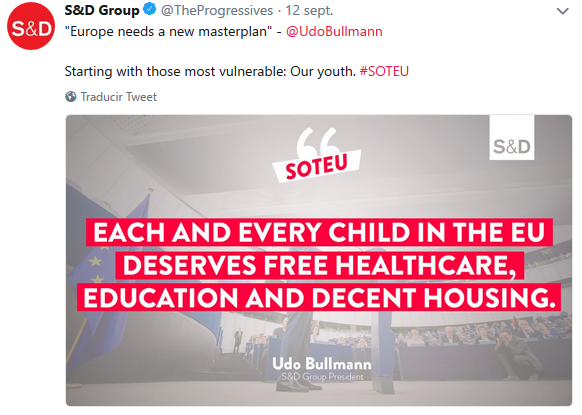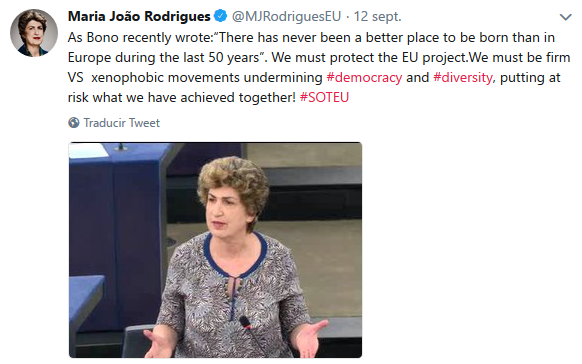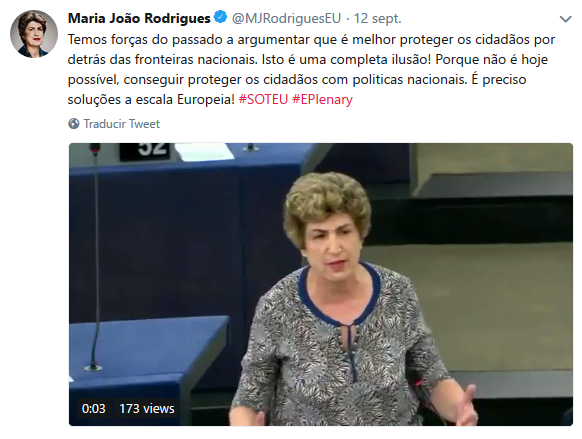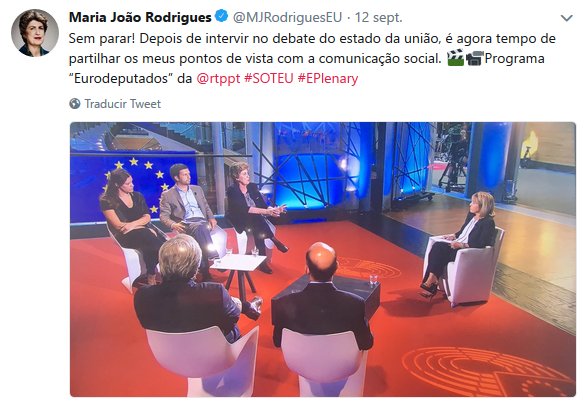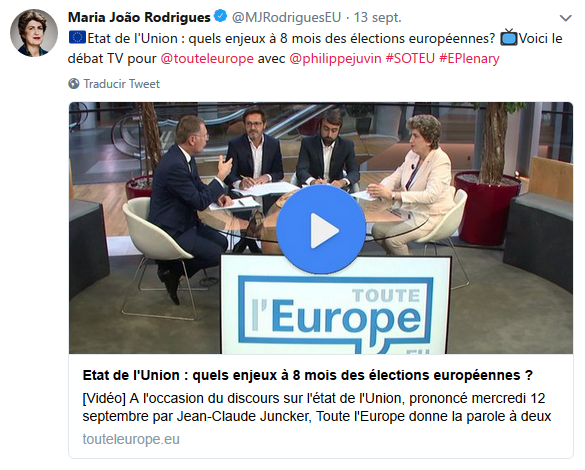 Video of the speech (in Portuguese):