EUROCITIES event on cities' commitments to transfer the Social Pillar's principles into actions
Following the first anniversary of the Proclamation of the European Pillar of Social Rights, EUROCITIES and Maria João Rodrigues gathered 120 policy-makers from all government levels from all around Europe at the European Parliament in Brussels to discuss what cities are doing to implement the Social Pillar. 21 big European cities presented their pledges to implement some of the principles of the Social Pillar with concrete measure and budgets to deliver social rights for all citizens.
This high-level political event included two policy debates on: employment and social inclusion through affordable housing.
Policy-makers from all government levels active in employment & social policy joined the event:
▪ Members of European Parliament
▪ mayors, deputy mayors and policy-makers from the biggest cities in Europe
▪ European Commission representatives
▪ policy-makers from national authorities and Permanent Representations in Brussels
▪ representatives of EU-level civil society NGOs active in the field of social rights
Full webstreaming of the event here 
City pledges and updates from the EUROCITIES initiative 'Inclusive Cities for All: Social Rights in My City' can be found here.
The full report 'European Pillar of social rights – cities delivering social rights', can be found here.
Download the Infographic on cities' commitments here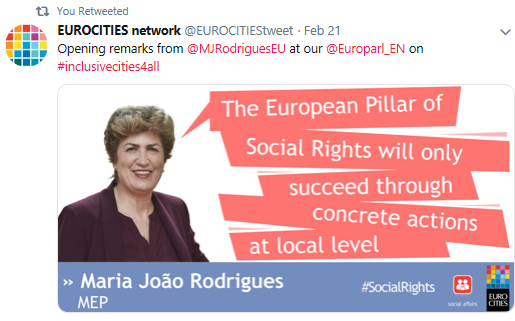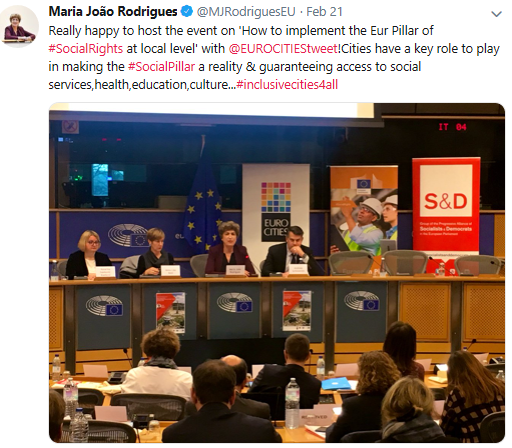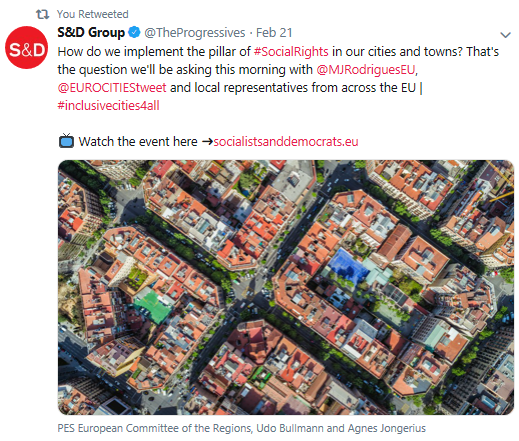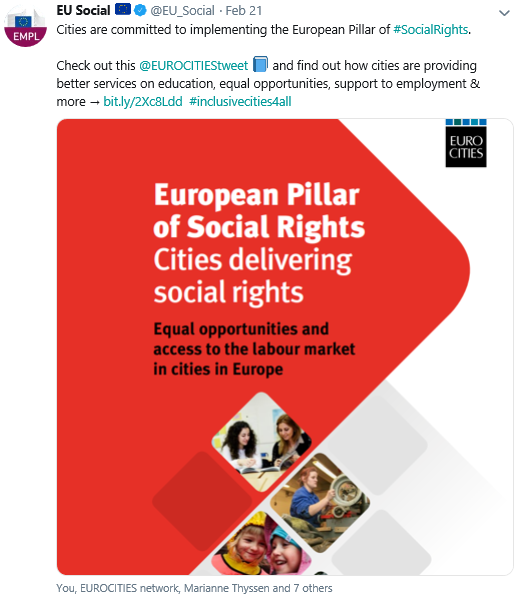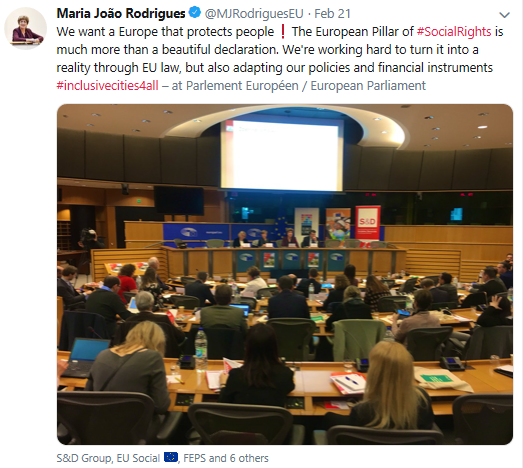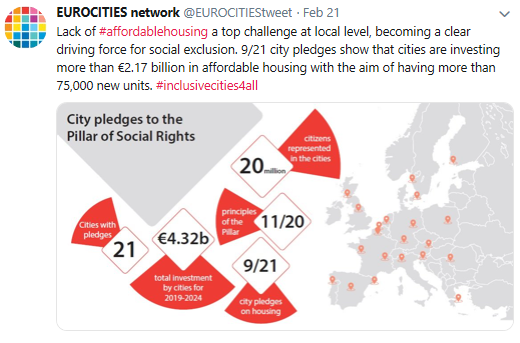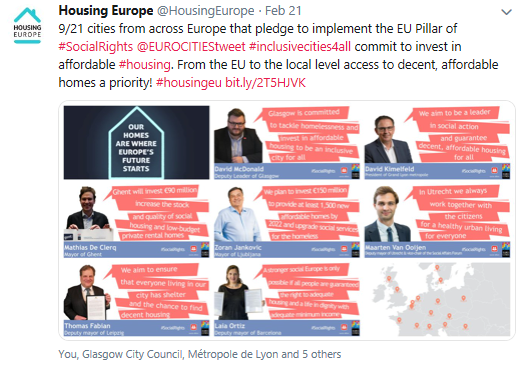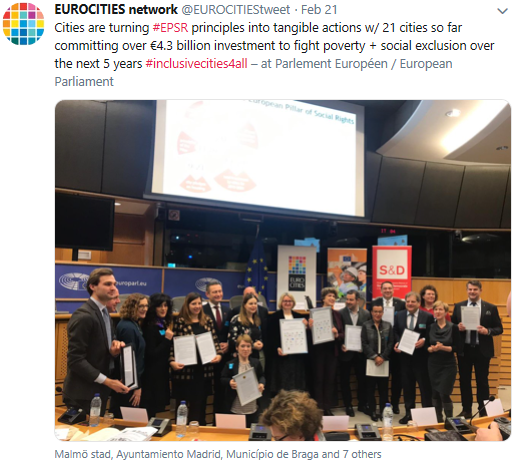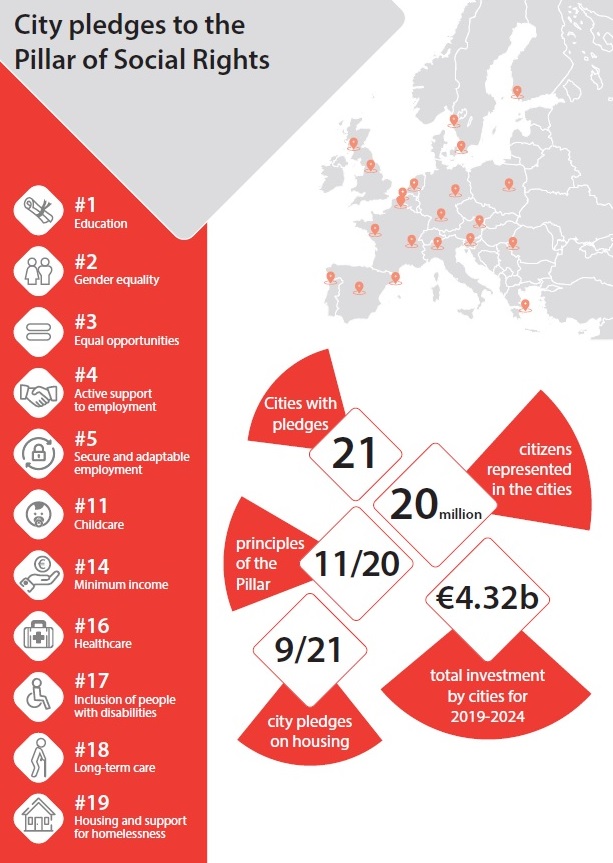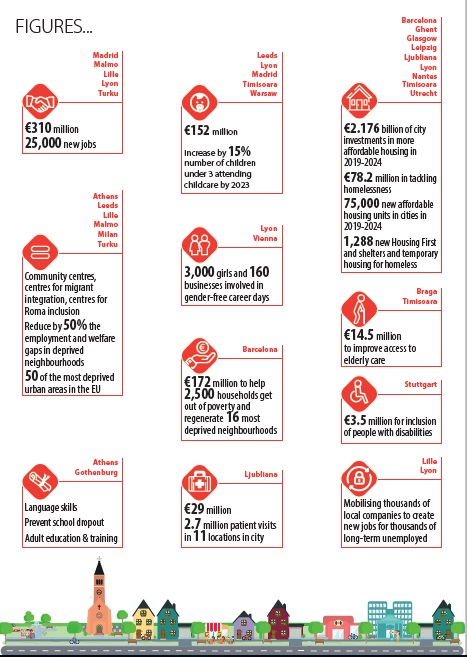 Programme of the event: