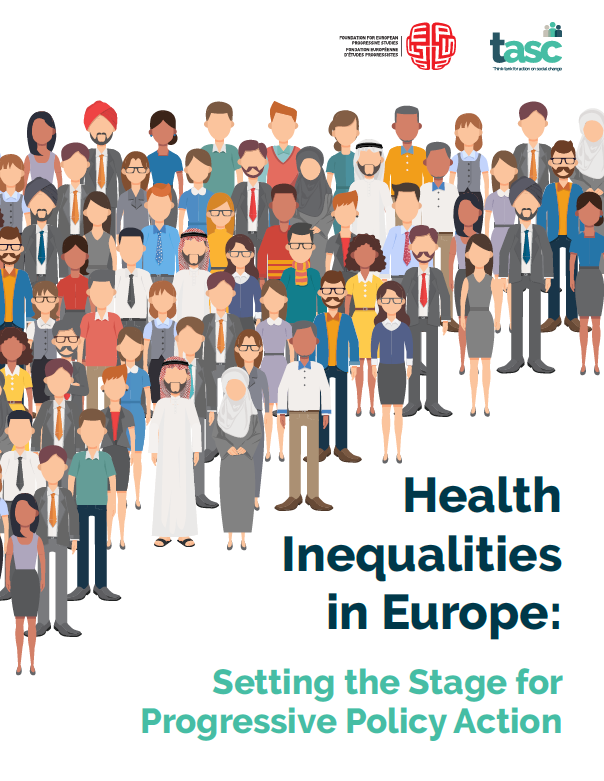 FEPS event: Setting the stage for progressive policy action
Launch event of the FEPS-TASC report on "Health Inequalities in Europe: Setting the Stage for Progressive Policy Action" published by the Foundation for European Progressive Studies (FEPS) and the Dublin-based Think Tank for Action on Social Change (TASC).
The report proposes a progressive agenda to take action on health inequalities, and—in doing so—achieve the SDGs on health. Only by simultaneously providing universal health coverage to all populations in Europe and evaluating policies regarding their health impacts can we level the inequalities in health. Doing so promises economic benefits at a national level, but more importantly, it delivers on a basic human right: the right to health, irrespective of place of birth, ability, or socioeconomic background.
Healthcare in Europe should be equally accessible to all, but differences in gender, birthplace, and/or socioeconomic background often correlate with different standards in care. The groundbreaking Reducing Health Inequalities report maps this unequal healthcare environment, its determinants, and its costs to society. A key takeaway from the report is that differences in health between and within countries are attributable not only to social and health policies, but also depend on economic policy and the social determinants of health.
On October 10th we discussed the empirical findings of the report and the holistic policy changes needed to address increasingly unequal healthcare.
Programme and speakers of the event
Report 'Health Inequalities in Europe: Setting the stage for progressive policy action'