PES unveils its manifesto for the 2019 EP elections
Progressives from across Europe gathered in Madrid for the largest PES (Party of European Socialists) meeting ahead of the European elections in May. The PES unveiled its manifesto for the 2019 European Parliament elections, pledging to prioritise the fight against climate change, overcome inequality, fight for tax justice, harness the digital revolution, ensure a fair agricultural transformation, manage migration better, and guarantee security for all. The PES believes that only this radical change will secure a future that all Europeans can believe in, and be part of.
The PES manifesto was adopted at the party's Election Congress in Madrid, and approved by delegates from PES member parties who will contest the European elections in May on a common platform with a common lead candidate.
Based on a series of policy resolutions passed at its Congress in Lisbon late last year, the PES Manifesto – A New Social Contract for Europe – sets out the party's commitments in seven key areas:
A free and democratic Europe
A Europe of solidarity for the many, not the few
A progressive Europe with a youth plan
A feminist Europe with equal rights for all
A sustainable Europe that protects our planet
A Europe of equality and fairness
A strong and united Europe that promotes a better world
The manifesto is the culmination of an extensive consultation with PES member parties, NGOs and leading progressive thinkers.
You can read the full manifesto here
You can read the full PES press release here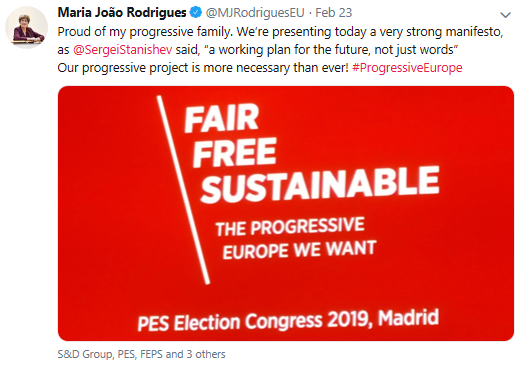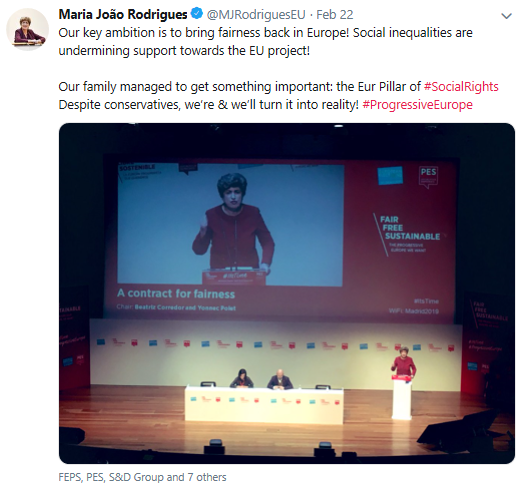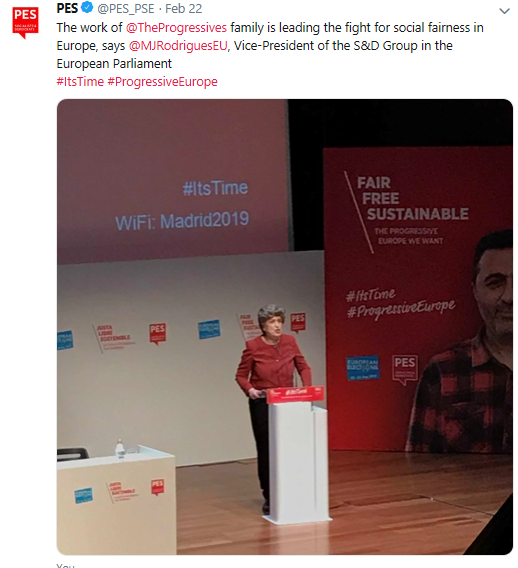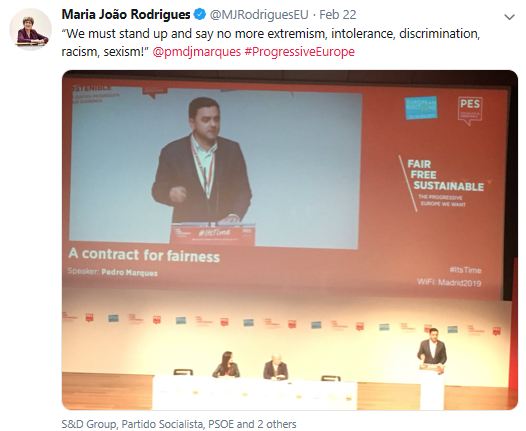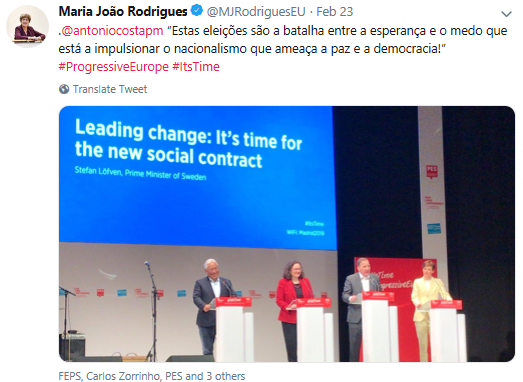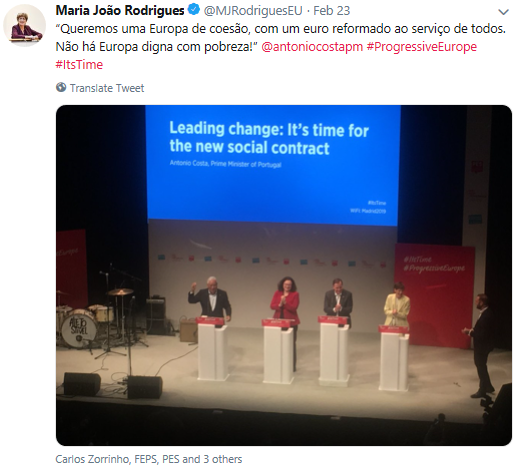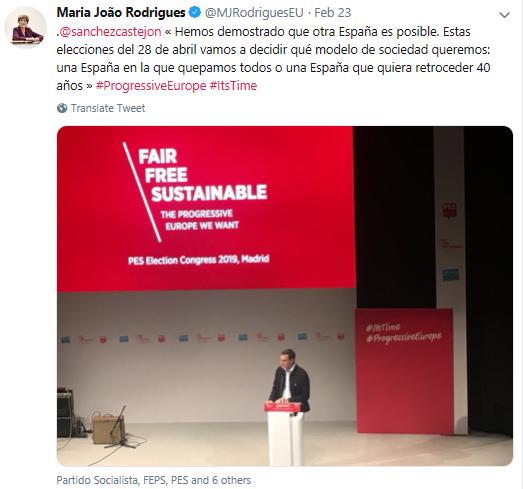 Watch the panel 'A Contract for Fairness'